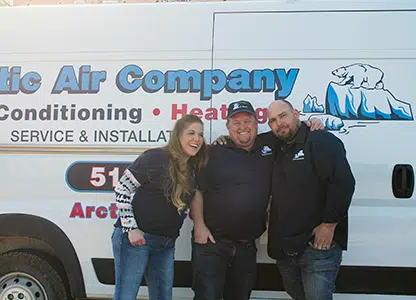 Furnace Service Georgetown, TX
Call Arctic Air Company when you need dependable furnace service in Georgetown, TX. We will dispatch one of our heating specialists to your door as soon as possible to ensure that you receive the assistance you require as promptly and effectively as feasible. We'll stay until your furnace service in Georgetown, TX is complete, and you're happy with the job we've done.
Book Online
Book Online
Stress Less and Save More
When you work with Arctic Air Company, you can rest assured knowing you are hiring the best. Contact us today for a free estimate!
Why Choose Us for Your Georgetown Heating Needs
Family-owned & operated since 1987
Highly-trained, NATE-certified & friendly technicians
Authorized Carrier dealer & HomeAdvisor approved
Flexible financing options & fair pricing
Extended warranties & guarantees
Free installation & replacement estimates
Community-centered, supporting various non-profits
Book Online
Book Online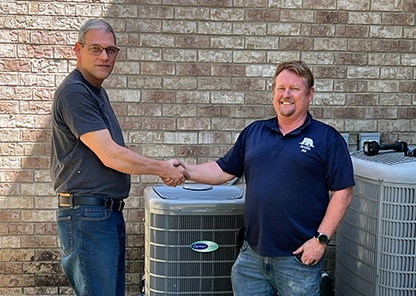 Our Georgetown Heating Services
Furnace Repair In Georgetown, TX
We can fix your furnace no matter what has gone wrong with it. We have been working on units like yours for years, so we are sure we can help you find the best possible solutions for your needs. Call today so we can get to you fast and finish your furnace repair in Georgetown, TX soon!
Common Causes For Furnace Repair in Georgetown, TX
At Arctic Air, we see a lot of the same furnace problems over and over. Here are some issues we fix a lot:
The furnace is not getting power
The pilot light is out
The filter is dirty
The furnace is squealing, scraping, or grinding
The burners are dirty
We can fix all of these problems and more, so call us for furnace repair in Georgetown today!
Signs You Need Furnace Repair in Georgetown, TX
Here are several indicators that you may need furnace repair in Georgetown, TX:
Unusual noises or vibrations emanating from the furnace
Your home may have uneven heating or chilly regions.
Your utility expenditures have risen, suggesting that your furnace is no longer efficient.
Your furnace is creating strange scents or spewing carbon monoxide.
Your furnace is cycling on and off or does not turn on at all.
Furnace Replacement In Georgetown, TX
If your old furnace is on its last legs and requires repairs and another furnace service frequently, it may be time for a furnace replacement in Georgetown, TX.
Our technicians are experts in furnace service in Georgetown and will identify the root of your furnace problems. If your unit is beyond repair, then we will help guide you through the process of furnace replacement in Georgetown, TX.
Benefits Of Furnace Maintenance In Georgetown, TX
Furnace maintenance in Georgetown provides several advantages, some of which you may not have considered previously. Upkeep of your heating system will:
Increase your energy efficiency. When your heating system is operating at peak efficiency, it consumes less energy.

You will save money. You won't have to pay as much in energy bills if your system isn't working as hard. Many customers discover that the money they save by getting their heater serviced more than covers the expense of a heater tune-up.

Avoid expensive repairs. Routine heating maintenance allows for the detection of problems before they become significant, necessitating costly repair or perhaps replacement.

Longer duration between heating unit replacements. When your heater runs as effectively as possible, it experiences less wear and tear, which means it will last longer.
If these advantages seem appealing, contact us immediately to book your furnace maintenance in Georgetown. We'll send out an expert heating professional as soon as possible to test your heater and get it up and running.
Get Furnace Service in Georgetown Today!
Contact Arctic Air Company whenever you need furnace service in Georgetown, TX. We'll be there soon to help with repairs, replacements, installations, maintenance, and more. Our team is here for you – all you have to do is call!
Book Online
Book Online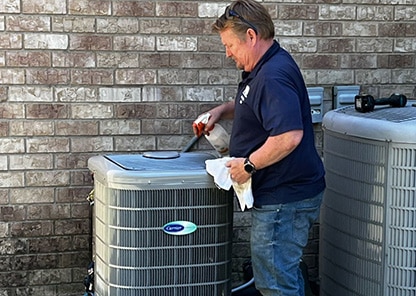 Georgetown Furnace Installation & Replacement
Our team can help you choose a new furnace and install it for you, too. Call us today to start your Georgetown furnace installation and/or replacement soon. We will get to you fast and help you keep your heat running well.
Book Online
Book Online
Georgetown Furnace Maintenance
Rely on us anytime you need furnace maintenance in Georgetown, too. Our team will get to you fast and make sure you have the help you need so you can keep your furnace running well for years. Reach out now and we will perform your service soon.
Signs You Need Furnace Replacement in Georgetown, TX
Here are several indicators that it's time to replace your furnace in Georgetown, TX:
Your furnace is more than 15 years old, and repairs are becoming increasingly common and expensive.
Despite your attempts to minimize use, your energy costs have continually increased.
Your furnace is no longer uniformly heating your home, and there are chilly areas.
Your furnace is producing weird noises or releasing strange scents.
Your furnace requires regular repairs, which cost more than half the price of a new furnace.
How to Choose the Best New Furnace in Georgetown
Here are some pointers to consider while selecting the finest furnace installation in Georgetown, TX for your home:
Calculate your home's heating load to determine the proper furnace size.
To save money on your energy expenses, choose a furnace with a high energy efficiency rating.
Consider both the cost of installation and the cost of the furnace itself.
Look for features like variable-speed blowers, which may help you save energy while increasing comfort in your house.
Consider the fuel you'll be using, such as natural gas, propane, or electricity.
Benefits of Furnace Maintenance in Georgetown, TX
Maintaining your furnace is essential to keeping it running successfully and efficiently. Routine furnace maintenance in Georgetown, TX has the following advantages:
Increased energy efficiency, which can lower your energy costs
A longer lifespan for your furnace implies less frequent replacement.
Improved safety since frequent maintenance can protect against threats such as carbon monoxide leaks.
Fewer repairs are necessary over time, which can save you money.
Increased home comfort as a result of a properly distributed and dependable heating system
Frequently Asked Questions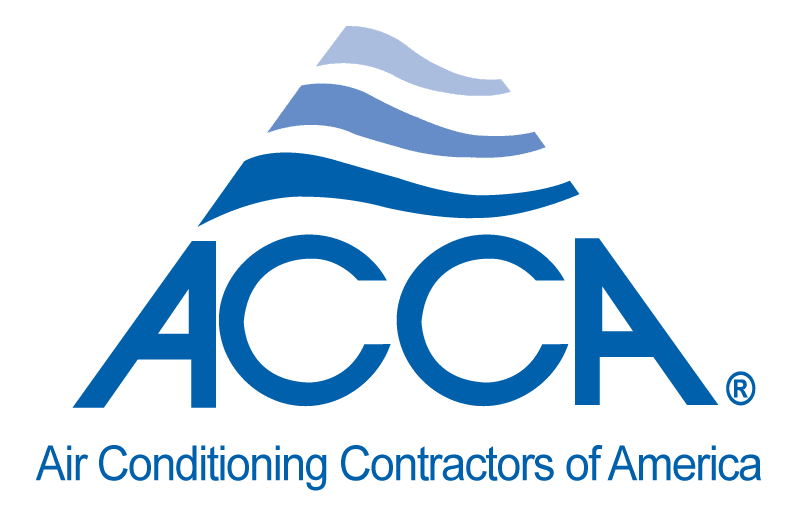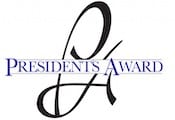 We're In Your Neighborhood
Serving Georgetown and Beyond